Next to ZTE devices with NMS Prime it's now possible to use Zyxel Optical Line Terminals of series 1404A and 1408A to build your FTTH-GPON architecture. A FritzBox 5491 was already successfully provisioned with such an OLT.
Next to these technical innovations we could improve our opportunity to free our mind during the break time. It was necessary to replace the old soccer table to keep up with our slowly improving skills.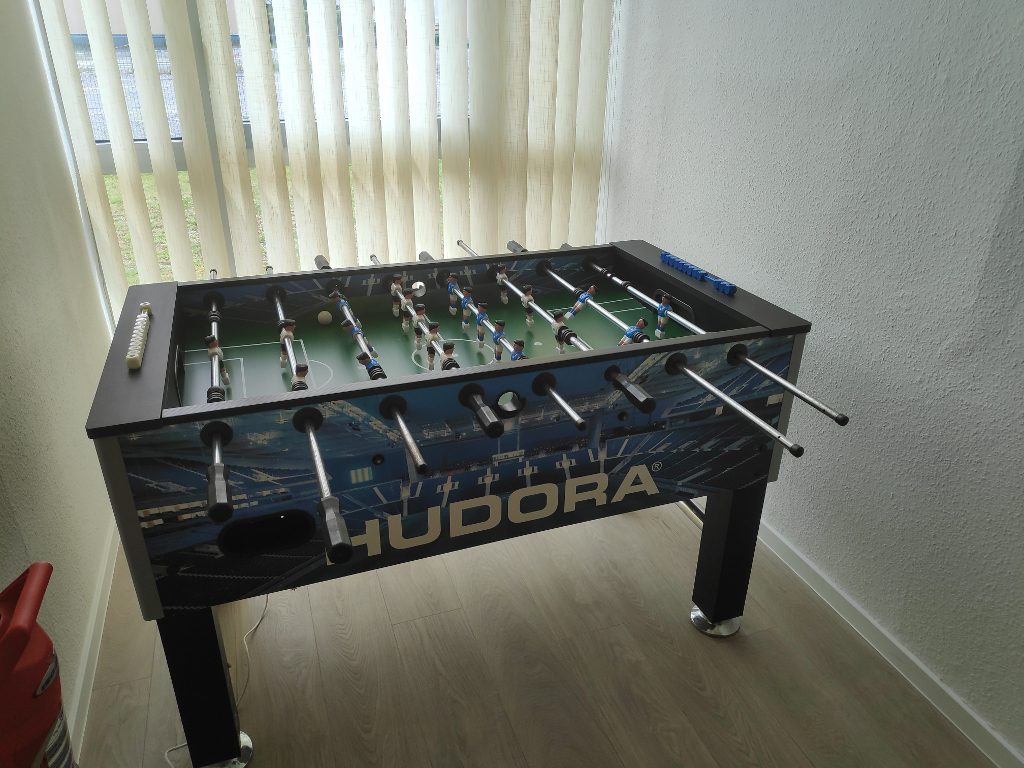 To further improve these skills we are continuously searching for new team mates (or competitors ;)) who of course can contribute to the success of our company and improve our network management software. If you are interested in doing please have a look at our job vacancies.