Find a trusted partner or start a valuable cooperation.
The platform concept already succesfully revolutionized many long-grown markets but in the ISP field it is still old fashioned . NMS Prime wants to fill this gap and ease the workflow of every ISP market participant. You want to be part of that transition, then join a partnership with NMS Prime and enjoy the benefits.  A trustful cooperation like this, is always a valuable asset for every business.
NMS Prime offers three different partnerships which all provide enormous advantages.  At first you can spread the word and advertise for our concept and solutions as refereal partner. Upgrade this status and be able to deliver the whole product with its corresponding services and hardware as solution partner.  But not only the partners and providers should profit from our platform, therefore we opened up for every kind of software development for the ISP market. Use our worldwide visability and accelerate your sales process as tech partner.
You want to offer NMS Prime solutions to your prospects/clients? Let us dive into it and bring you up to speed in no time.
You give us:
You get in return:
commission
marketing & sales collateral
Experienced partners have the chance to develop their own offer including the NMS Prime technology. Add your value-add services and create a revenue source out of it.
You give us:
qualified Leads
co-Selling effort
learn how to Install, Customize, Migrate, Configure, Integrate
You get in return:
commission
professional services revenue
assistance in first sales
marketing & sales collateral
Connect your own technology to the NMS Prime Platform.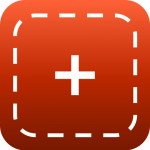 You give us:
integration into NMS Prime platform
a reasonable share
You get in return:
worldwide market access
app API support