Control everything down to the last corner.
 simple | reliable | accurate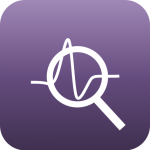 and ensure service quality.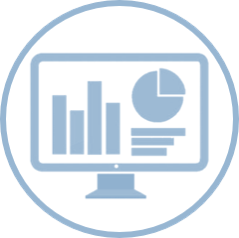 Dashboard with real-time values and monitor data.

Monitor Hardware via SNMP and TR069:
CMTS, OLT
Modem, MTA, CPE
Amplifiers, nodes
Highly efficient SNMP poller

Add your own controllable devices.
Fully customizable control interface for your SNMP device.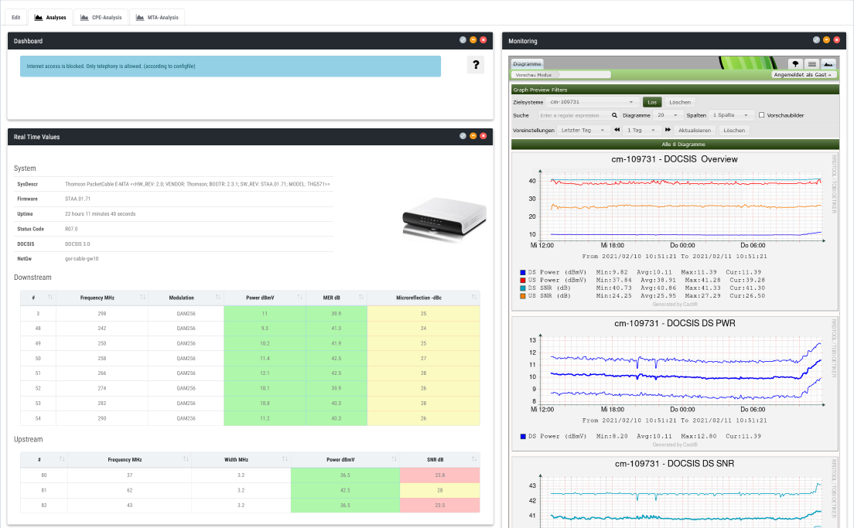 Analysis of all important cable modem parameters like:
Package loss
Micro reflections (adaptable)
System Description (Modem name, firmware, etc.)
Uptime and downtime
All Upstream and Downstream channels with frequency, modulation, power, MER, bandwidth

Ping and flood ping tests
DHCP log- and lease-file  (ISC-DHCP style/compliant)
Configfile analysis
Modem event log
Proximity Search: display and compare the cable modems of the close neighborhood (e.g. <100m radius)
MTA and CPE analysis
Full Band Capture displays Spectrum on supported Modems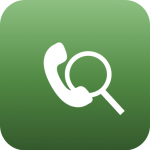 and enjoy pleased customers.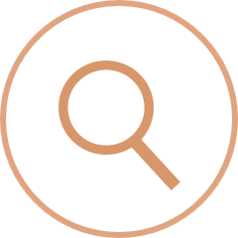 Analyze the entire phone call traffic in a network.

Enjoy comprehensive information about every call while keeping privacy in mind.
Every App can be used as standalone or as part of a bundle.
All Apps on the NMS Prime platform interact perfectly with each other.