The Founding Story & Who we are
My grandfather Günter Rötzer, a cable network operator since 1979, was one of the pioneers in serving Internet access via cable in Germany for more than 20 years now. Belonging to the first generation of internet users and understanding the fact of how the internet can impact human life and this aspired me to delve deeper into programming, besides sports & music. The quest in learning new things was the motivation to pursue my education in Information and Telecommunication Technology at the Chemnitz University of Technology. Working partly for my grandfather, I witnessed the challenges of software implementation for Internet access and this unveiled me to a new world full of topics with immense potential for optimization. My developer spirit was awakened, and I began to tackle and solve these issues one after another for our company.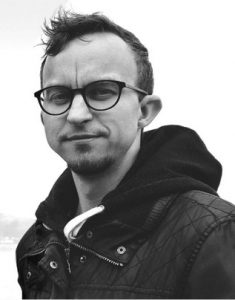 Back then, providing internet access was quite a task and guaranteeing it's quality was the toughest challenge. However, our solutions not just worked great but soon did arouse the interest of other cable operators. This set a benchmark to a whole new journey in serving solutions and for me to becoming the Co-Founder of Rötzer Engineering GmbH, the predecessor of NMS Prime GmbH. In 2015 I finally understood two things: Firstly, there are still many Internet providers who lack a great software solution for the above issues, and secondly that my whole life would not be the same without Internet access.
When Internet has an avertible impact on my life, shouldn't it change the lives of others, too? For the matter of fact Internet access to everyone is vital, but one-third of the world's population still cannot access the internet. That was the crucial point when I decided to launch our Network Management System – NMS Prime – as a global venture.
In view of the lack of internet access worldwide, I decided to outset an NGO: EveryHuman.online. The NGO grows with our success and helps to reduce the number of people who don't have any access nowadays and granting them the same opportunities like me. 
Values - Innovation & Freedom
The calculus of innovation is quite simple: Knowledge drives innovation, innovation drives productivity, productivity drives economic growth – William Brody. Freedom is what that builds a high-performing organization with accountability rather than fear and control. We trust in community-based thinking, working, and caring each other and now on a mission with a team of pioneers to reshape an entire industry by changing the way how software for network operators works.
Employees are the backbone of a company! Our Prime's build the networks to create the most powerful outcomes of NMS Primes Vision.
We as a company really appreciate your interest and the time you spend for us. Let's work together to make the world a better place providing internet to everyone and everything.