Today i already want to announce the new NMS Prime version 2.5.4 that we now worked on for about 3 months. It is currently tested by a large group of staff members of the ERZNET AG. In approximately 2 to 3 weeks the new stable release will also be ready for you to download.
Big steps of progress have been made in the monitoring part for devices of the active ethernet infrastructure – devices of which the traffic is tunneled via PPPoE when provisioned by NMS Prime. The principle of the provisioning process can be found in our official documentation. For the monitoring you can just have a look into our demo system at the analysis page of the appropriate modem. Here is an extract: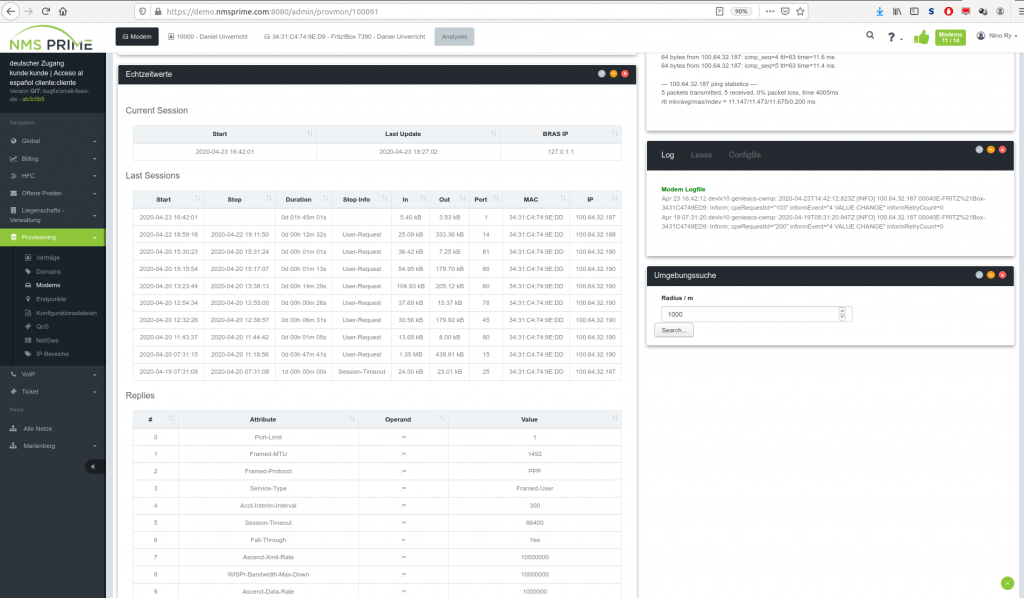 Please refer to our Release notes for all further changes.