Today we proudly present a new helpful tool for our workforce section. The Workforce live map allows the operator to get a general overview about his field tech team and their current tasks.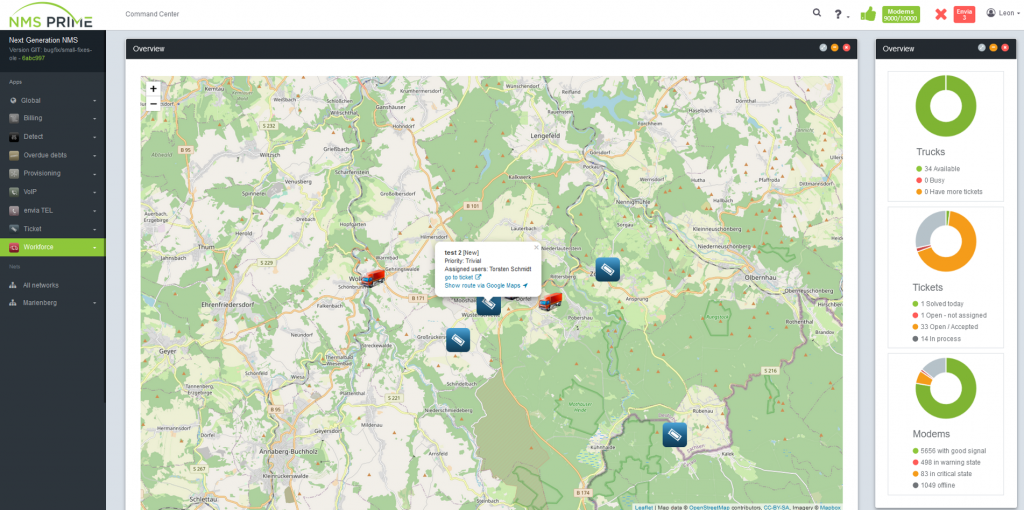 The map shows all active trucks and tickets. Click on a truck or a ticket provides additional information. A summary section on the right side gives a fast overview. Once completed, the complete module will significantly simplify the management of field technicians and is optimized for usage on an own monitor.
It's going to be launched in the next update with some more features which we introduce next week. Stay tuned for more developments!